KONYAALTI CAR RENTAL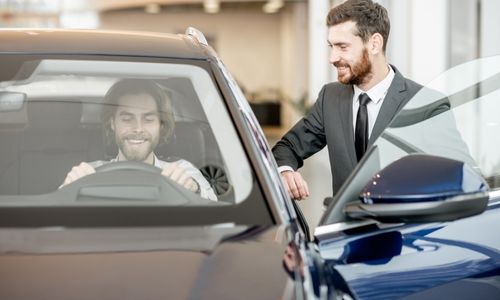 Konyaalti, which is among the must-see places during Antalya holidays with its location and beauties, leaves everyone Decked out with both sea and nature beauties. It is located at the western end of the city. It also has an advantageous location with its proximity to the most popular holiday resorts. With its beach of the same name, it also becomes the center of attention of local and foreign tourists every summer period. Transportation in the district is provided by light rail system and public transportation. It is located about 2 kilometers from the city center. Antalya Bus Station is also located 1 hour away. It is 35 kilometers away from Antalya Airport.
You can visit the natural beauties in a more comfortable way with car rental on your planned vacation in Konyaalti. Due to its location, Antalya airport car rental is one of the most preferred services. You may want to get Konyaalti car rental service in order to determine the route for yourself during your vacation and to reach the places you want whenever you want. Thus, you can spend a comfortable and more fulfilling holiday without being affected by seasonal temperatures.
Places to Visit in Konyaalti
Everyone who comes to Konyaalti encounters natural beauties, sea views, camping and picnic areas, entertainment venues and restaurants. The opportunities that the district will offer to its visitors are extensive. You can use your time more Decently with Antalya car rental service for a better transportation opportunity between the locations.
The list of must-see places in Konyaalti is as follows;
Konyaalti Beach
Antalya (Aquarium) Aquarium
Roman Bath

Hadrian's Gate (Three Gates)

Geyikbayırı Cave

The Lycian Way

Tünektepe Cable Car
Doyran Pond

Antalya Museum

Konyaalti City Square

Ataturk Cultural Park

Variant Viewing Terrace

Feslikan Plateau

Pointed Mountain National Park

Kapuz Canyon

Sinan Mill
Advantages of Konyaalti Car Rental Service
Antalya is a developed city in terms of transportation systems. It welcomes millions of domestic and foreign tourists throughout the year. Opportunities are also being developed every passing period in terms of transportation to improve the quality of service. However, if you want to explore and have a more comfortable experience in your holiday plans, you should prefer Antalya car rental. So much so that if you came with a crowded group of family and friends, it may take your time to use public transportation, tram. With Konyaalti car rental, you will be in an advantageous position in every sense. The transportation of your belongings will not be difficult with the vehicle options with high luggage capacity. Thanks to the air conditioning system, you will not be affected by seasonal temperatures either. In addition, you will experience a more comfortable driving pleasure in city traffic with vehicles with automatic gears.
Advice : Lara Car Rental
Things to Consider When Renting a Car in Konyaalti
If you will have a request such as getting Antalya Konyaalti rent a car service, there will also be points that you need to pay attention to during this process. Rental companies may have multiple options. And the service that each company will offer you will also be different. That's why your priority is to determine your needs and budget. First of all, the person who will make the rental transaction must already have a qualification in terms of age and official documents. After these processes, also during the agreement process with the company, pay attention to the following;
The conditions for the delivery and delivery of the vehicle,

Which services will be subject to fees,

Damage and fuel condition of the vehicle,

You should definitely find out the cost of the rental deposit.
Konyaalti Car Rental Prices
It is offered with a variety of service packages and vehicles within the car rental process. In this sense, a single price cannot be mentioned. A service package can be found for almost any budget and needs. In general, we can consider the elements that are decisive for car rental prices as follows;
Seasonal period. Prices may be a little higher in summer, when tourist visits are usually very busy.

The vehicle's engine power, fuel system and gear type.

Passenger capacity and luggage capacity.

The year and design model of the vehicle. (4x4 vehicles, 2022 vehicles, etc.)

Technological equipment in the vehicle.
It is usually an early booking that is recommended for car rental. If you have a certain business or holiday trip before, car rentals that will be made with early booking will offer you more favorable terms both in terms of price and vehicle options.