LARA CAR RENTAL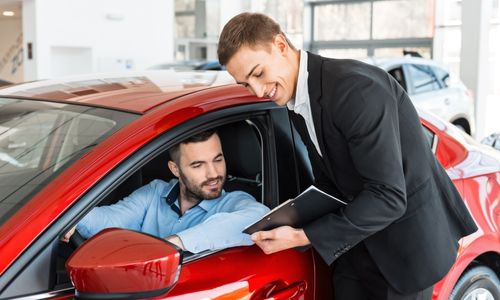 Lara, which is connected to the Muratpasa district of Antalya, has become the frequented place of countless tourists every year with all the beauties it has. Lara, which is worth seeing with its history and nature, has also developed in such a way as to meet all the needs and expectations of its visitors. The most comfortable transportation option in this region for those who will come to visit Antalya Lara for a trip, business or for any reason will be to get Lara car rental service.
With Antalya Lara car rental services, you can comfortably visit every corner of Lara and Muratpaşa district, and you can make the most of your stay here without losing time between sightseeing routes Decently. Especially for families planning a vacation, Lara car rental options will be the most advantageous solution at the point of transportation. You can get detailed information by contacting our company for Antalya rent a car service, which will offer you the opportunity to visit all the holiday resorts of Antalya, especially Lara. 
Places to Visit in Lara
Lara is one of the most visited Antalya holiday resorts with its beaches. Lara, which will offer you a pleasant holiday opportunity with its turquoise sea and glamorous coast, is also one of the richest stops in terms of places to visit. In this district of Muratpasa, which hosts many historical and natural beauties, you can visit every corner with pleasure by renting a car to eliminate transportation problems. So where are the most beautiful stops that you can visit in Lara with your rental car?;
Lara Beach (Altinkum Beach)
Ancient City of Perge
Antalya Kaleici
Historical Clock Tower
Advantages of Lara Car Rental Service
You can consider taking advantage of Antalya rent a car services to spend pleasant times in Lara, one of the most beautiful holiday resorts of Antalya. Rental cars, while eliminating the transportation problem, also bring many advantages. Especially for families with children, you can easily take all the things you may need when traveling by car, which is extremely comfortable. Thanks to the car rental service, which is the most cost-effective solution for crowded families, you can provide transportation to the sightseeing routes you want to visit without wasting time, and you can enjoy your holiday to the fullest. 
Things to Consider When Renting a Car in Lara
There are some criteria that should be taken into account in this process for those who have previously received car rental services or will benefit from car rental advantages for the first time. You must be fulfilling certain conditions in order for the process to proceed smoothly and not to have any problems during the pickup and delivery December of the vehicle. These conditions are important for the protection of the rights of the rent a car company and the customer who makes the rental transaction. Things to consider when renting a car in Lara are as follows;
The driver who will rent the car must meet the required documents and age requirements within the scope of the car rental conditions.
The fuel status or damage registration information of the vehicle to be rented should be checked in advance.
When choosing a rental car, the most appropriate vehicle selection can be made if the number of people who will be in the vehicle, where to go with the vehicle and how much budget will be allocated for the rental process are determined in advance.
Since the deposit fee will also be included in the car rental prices, it is important that the people who will rent a car take this deposit fee into account.
In the agreement to be signed to protect the rights of both sides, the articles must be examined in detail before the signatures are made.
Lara Car Rental Prices
One of the issues that those who want to get a car rental service for a trip to Antalya are interested in is Lara car rental prices. First of all, we should mention that there are rental options suitable for every budget. Within the scope of luxury car rental or economy car rental services, you can rent the most suitable vehicle for your needs with different vehicle options December prices that will not strain your budget. Antalya car rental prices vary depending on the region where the rental service will be provided in the first place, and there are many criteria that determine the price scale. Among the criteria that have an impact on rental prices are Dec;
Vehicle model
Fuel and gear type
In-car equipment and technological features
Luggage volume and number of passengers
The period during which the rental service is performed (summer-winter)
countable. You can book early for a rental experience that is equipped and will make you feel special, and you can start an unforgettable vacation with the Lara car rental service you receive.