WHAT IS RENT A CAR INSURANCE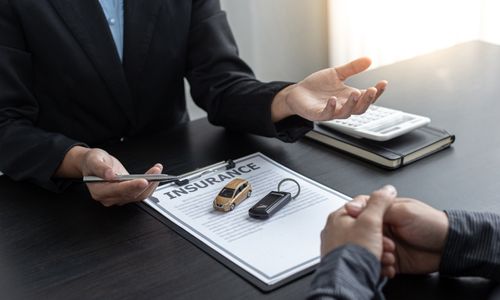 Rent a Car Insurance is a type of insurance for rental vehicles and allows individuals and companies providing car rental services to guarantee their vehicles. The increasing prevalence of car rental day by day has increased the orientation towards this casco option. Together with this orientation; what is the rent a car insurance? what does the rent a car insurance cover? such questions have arisen.
Rent a car insurances, which are different from individual insurances, are high in cost compared to normal insurances. Of course, many advantages can be obtained with this type of insurance, which is more comprehensive. Rent a car insurance, which we can count as a warranty service, has a special use for car rental companies.
Is Rent a Car Insurance Compulsory?
The fact that renting a car is a commercial transaction has made insurances a compulsory operation. It is compulsory to have a rent a car helmet on all rental vehicles. Due to the high cost compared to normal insurances, many car rental companies do not make rent a car insurances. For this reason, you should prefer companies with a car rental contract for a reliable and professional rental process.
If normal insurance is applied to rental vehicles, the insurance company will not cover the damage in case of any accident. For this reason, making rent a car insurance in rental vehicles eliminates the victimization of the person in the claim for damage.
What are the Advantages of Rent A Car Insurance?
Rent a car insurance is made for rental vehicles against possible problems. At this point, among the advantages of rent a car insurance;
It provides compensation for the damage caused by a traffic accident with a rental car.
You can have a new vehicle as a result of problems such as theft of a vehicle or a natural disaster.
With additional guarantees, the scope of insurance is expanded and more security guarantees are obtained.
In the event of an accident, the hospital expenses of the car owner and the person next to him are covered.
In case of accident or breakdown, roadside assistance can be used free of charge.
What Does the Rent a Car Insurance Cover?
When it comes to rent a car insurance, what does Rent a car insurance cover? the question is often investigated. Important in order to cover material and moral damage, this type of helmet offers a guarantee against the following situations;
Accident,

Robbery,

Natural disasters,

Explosion,

Multiplication or warping,

Hospital expenses,

Protection in legal processes,

Tow and roadside assistance,

Supply of new vehicles in exchange for a vehicle that has become unusable.
Required Conditions for the Activation of Rent A Car Insurance
Of course, some conditions have been brought for rent a car insurance, which offers important conveniences to companies and individuals compared to normal insurance. In order for the rent a car insurance to be activated, the rent a car insurance conditions must be met. In this context;
In order for rent a car insurance to be activated, the person must have a driver's license and this driver's license must not be unusable.

In order to benefit from the insurance, the person must not be drunk at the time of the accident.

In order for the insurance to take effect, the name of the person who rented the car must be included in the contract. In addition, the vehicle must be used by the person making the rental transaction.

In case of an accident, an accident report should be kept, and when necessary, this report should be kept by the gendarmerie or the police.
Who Can Get A Car Rental Insurance?
In car rental transactions, rent a car insurance can be made on behalf of both legal entities and natural persons. Real persons can make a insurance with TC identification numbers and vehicle license information in the policies to be issued. Legal entities, on the other hand, must provide license information and tax identification numbers when issuing a policy for rent a car insurance.