KEPEZ CAR RENTAL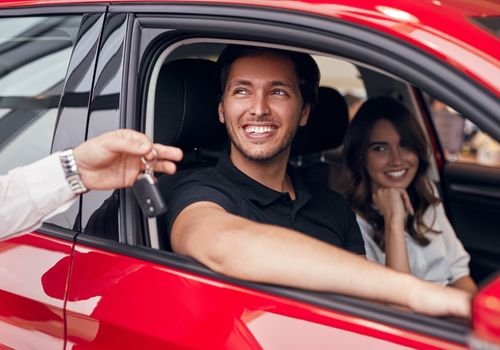 Kepez, one of the 5 central main districts of Antalya, has a population of over 600 thousand. In this respect, it is also known as the second most populous district of Antalya. It is one of the most frequented holiday resorts of domestic and foreign tourists regardless of summer and winter. Transportation in the district is provided by light rail system and public transportation.
In the district, which amazes everyone with its natural beauties and the sea, visitors can also go to the most frequented places with their own transportation facilities. In order to be able to spend a better and longer time in the places that need to be seen, to be able to make your own trip plan, it will be a much more comfortable option to get Kepez car rental service.
Places to Visit in Kepez
If you do not want to travel by public transportation between the places to visit in Kepez, which is a favorite of tourists not only with its beaches, but also with its natural beauties and cultural events, you can get Antalya rent a car service, which offers more comfortable options. In this way, you can spend as much time as you want in the places without depending on the transportation hours.
The main places you can visit in Kepez with the car rental service are as follows;
Duden Waterfall

Antalya Zoo

Antalya Airport

Antalya Museum

Antalya Aquarium

Kepez Fairy Tale Park
Advantages of Kepez Car Rental Service
Going to the places you want in your holiday plan that you have been dreaming of all year at any time can be restrictive with public transportation options. Renting a car will be the best choice you will make in order to be able to witness and enjoy the historical and natural beauties better in the holiday resort. With Antalya car rental service, you can easily carry the items you will bring with you on your trips to Kepez, and you will not be affected by air temperatures in transportation with car air conditioning. If you are going to have a holiday with a crowded group or with your family, you can make your transportation comfortable thanks to the wide range of vehicle options. 
Things to Consider When Renting a Car in Kepez
Although anyone can request a car rental transaction, there will also be documents and requirements requested from customers during the transactions. In addition, each car rental company can also offer different advantages and options in the direction of service. There may be differences in points such as the place where the vehicle will be delivered, pickup conditions, or which services are subject to fees. In order to get a better quality service, what you need to pay attention to before the Antalya kepez rent a car transaction can be listed as follows;
The person who will make the rental transaction must meet the driver's age and document qualifications.

Information about the damage status, fuel status or internal equipment of the vehicle to be rented should be obtained before the transactions.

The vehicle should be preferred according to the required capacity.

Be informed about the deposit fee in advance.

Find out about the services that are subject to fees in the transaction and the services that will be charged an extra fee.
 Advice : Antalya Car Rental
Kepez Car Rental Prices
There is no standard fee tariff for renting a car. Although there are options suitable for every budget, vehicle and company differences will also be reflected in the fee. What is decisive here is the service that customers need. Many more features, such as which fuel system, automatic or manual gearshift style are decisive for car rental prices.
In the same way for Antalya car rental prices as well;
The seasonal period during which the rental is requested,

Passenger and luggage capacity of the vehicle

Engine power, fuel system and gear type,

The model of the vehicle,

Vehicle technological equipment are the elements that are paid attention to.
In order to benefit from a more comfortable service during your holidays or business trips, you can complete your rental transactions with an early booking. Thus, you can find what you want in terms of vehicles and pay options.