BELEK CAR RENTAL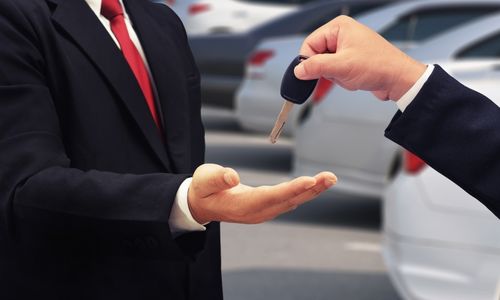 Belek, which is connected to the Serik district of Antalya, takes its place among the most popular holiday centers with its magnificent nature and places to visit Dec. You can prepare a beautiful sightseeing route to spend unforgettable times in the resort, which is located about 50 km from the city center. While completing this trip route comfortably, you can get Belek car rental service to avoid transportation problems. Thanks to the equipped vehicles that you will use within the scope of Antalya Belek car rental services, you can comfortably reach all the beauties of Belek. 
With its blue flag beaches and unique nature where you can see all kinds of shades of blue and green, Belek welcomes countless local and foreign tourists every year. Whether you want to travel with your family or with your friends, you can get Belek rent a car service to provide transportation to every corner of Belek. With our company, which is the first visited address among the Belek rent a car companies, you can get car rental services suitable for your budget and Decamp for a pleasant and comfortable holiday. 
Advantages of Belek Car Rental Service
Belek, one of the most beautiful holiday resorts in Turkey, stands out with its richness in terms of places to visit. We offer Antalya rent a car service for a pleasant holiday in Belek with its turquoise sea, glamorous beaches, historical sites and entertainment centers. If you need to be in Belek for a vacation, business trip or for any reason, you can take advantage of many advantages with Belek car rental service. Among these advantages are Dec;
Within the scope of our Antalya car rental services, you can get rental services for vehicles in the model or equipment that meets your expectations.
Especially for families with small children or babies, car rental service creates an important advantage for a comfortable holiday.
You can provide transportation between all the sightseeing points you want to visit without losing time. Dec. 
Transportation costs can be kept to a minimum with car rental services, especially for crowded families.
With vehicles with different gear and fuel options, you can make the most suitable rental service for your needs at budget-friendly prices. 
Places to Visit in Belek
Belek, one of the most beautiful points of the Mediterranean region, will offer you the opportunity of an unforgettable trip. You can spend pleasant times in the Mediterranean climate of Antalya Belek with its history, nature and streets. The most beautiful sightseeing routes that you can visit by taking the rent a car Belek service can be listed as follows;
Aspendos Theatre
Kurşunlu Waterfall and Nature Park
Duden Waterfall
Belek Golf Courses
Belek Public Beach
Taşlıburun Beach
Zeyttaşı Cave
Sapadere Canyon
Köprülü Canyon
How to Rent a Car in Belek?
For those who have not yet received a car rental service, making a Belek car rental transaction can be seen as an arduous process. However, you can complete your car rental transactions in a few steps and start a pleasant journey with your rented car without encountering any problems. It is important that you fulfill the rental conditions first of all in the rental transactions. Drivers who fulfill these conditions can determine the appropriate one for their needs from the options on our web address, complete the procedures by writing the necessary information in the relevant field. At this stage and after, you can get detailed information by contacting our company about everything you are interested in. 
Belek Car Rental Prices
Belek car rental services, which will minimize transportation problems, have a wide range of prices that appeal to every budget. In this way, you can rent a car daily at prices appropriate to your budget or take advantage of economical prices in the long run. Although Belek rent a car prices vary depending on many criteria, we can sort these criteria as gear and fuel type, luggage status, in-car equipment. You can get information about Antalya car rental prices and details via our website.